Filthy Nasty Productions
Overkill
with Exhorder, Heathen
Fri, Jul 21
Doors: 6:00 pm
Show:

6:45 pm
Ages 16 and Up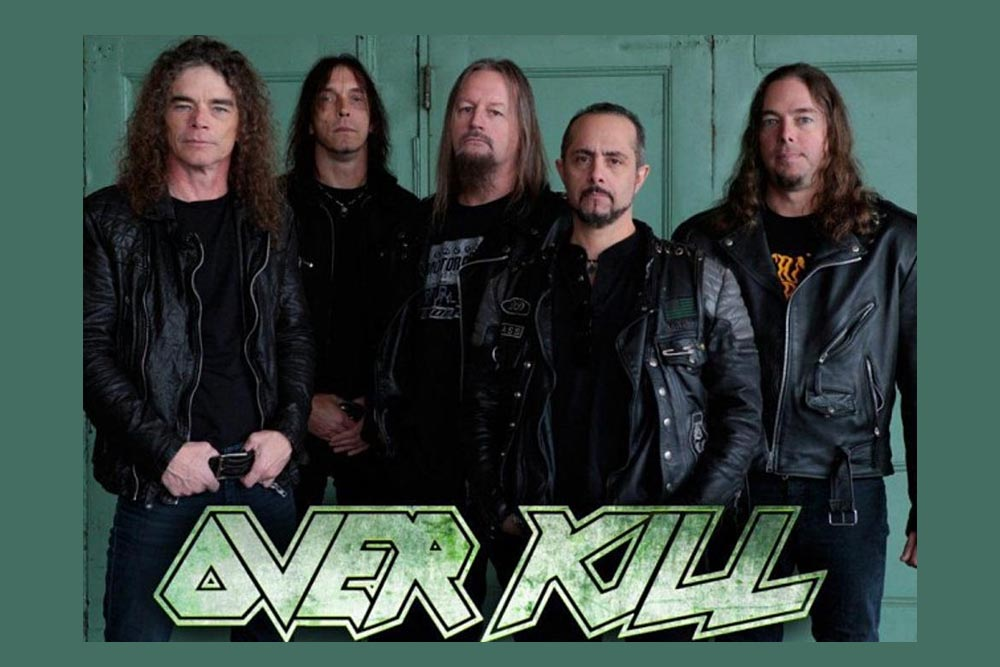 Additional Info
This event is partially seated.
To see a large version of the seating chart go here: https://irp.cdn-website.com/6f06eb1e/dms3rep/multi/Full+Seated+and+Standing.jpg
Artists
Overkill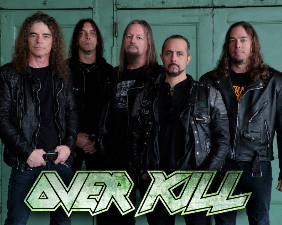 Bobby "Blitz" Ellsworth – Vocals
D.D. Verni – Bass, Backing Vocals
Dave Linsk – Lead Guitar, Backing Vocals
Derek Tailer – Rhythm Guitar, Backing Vocals
Jason Bittner – Drums
In an age where music is available instantly and bands appear and fade just as quickly, the power and resiliency that is OVERKILL who's initial social media was stuffing show flier ads under windshield wipers in the 80s, has remained as resolute as ever, and even more so.
New frontiers aren't often conquered in the modern world of heavy metal, yet OVERKILL remain unfazed by the growing presence of social media, modern internet, a demand for streaming services, and a general sense of competition between the sea of other metal bands trying to make a name for themselves, today.
It's with over 30 years under their leather belts that these New Jersey natives are prepared to unveil their latest offering: "The Wings Of War." With 10 tracks and fifty one minutes long, their 19th full length album is the ultimate combination of sickening brutality and addictive melody. It was yet another incredible album cover design by Travis Smith that sparked the idea of what to name this next album. With 5 of the iconic Overkill winged skulls brooding powerfully around the table seemingly prepared for battle, "The Wings of War" simply rolled off the tongue.
With the fresh addition of seasoned drummer Jason Bittner, OVERKILL is experiencing a new chemistry this time around, truly giving the record a unique feel. The writing was funneled through its familiar foundation, but now had a fresh influence and energy that inspired the entire band. "We've never had an identity crisis," says frontman Bobby Blitz, "but we still like raising an eyebrow from time to time!" Morphing into the modern day and taking advantage of the convenience of technological advances, this old school group of guys utilize technology for its instantaneous qualities that help fuel their momentum, and prevent the build up of stagnant ideas.
Although Bassist DD Verni and guitarist Dave Linsk have their own recording set up, OVERKILL goes out of house for their drum recording to longtime friend Joey De Maio of Shorefire Studios in Long Branch New Jersey, and for their vocals to Johnny Rod of Rockland County New York. The the real guitar work gets accomplished at DD's studio, Blitz absorbs the sounds and fills in the guts with melodies, phonetics, dirty-sweet lyrics, and the songs develop organically.
Album opener "Last Man Standing" is OVERKILL kicking the door in with a hard and loud tune that's rooted in some of the best angst that thrash possesses. Memories retained from this song are memories similar to the classic 80's vibe but with a new-age mechanical feel that thoroughly updates it. This was also the first song recorded with newcomer Jason Bittner.
The album's second single "Head Of A Pin" is a lyrical journey about disappointment and trust. Musically, the song comes across as "Black Sabbath on meth" proclaims Blitz. It intertwines riffs and vocal melodies that pick it up into a real pounder and create something truly special.
"The Wings Of War" also holds something to look forward to for east coast metal heads with a track entitled "Welcome To The Garden State." Bobby Blitz explains: "It's all about us. It's the way we grew up as kids, it's a certain attitude about the area, it's responding to "we don't do that where we're from" with: "well guess what, you're not where you're from! You're here, now!" The song sums up the New Jersey attitude with over 4 minutes of thrashy, punky, honest vibration, and defines OVERKILL, as well.
With at least the next six months already blocked off for a South American tour, followed by a European Tour and U.S. Tour, OVERKILL are on overdrive as usual with no signs of coming to a halt. This most recent cycle has a different feel; an old formula that evolved with new life and new breath and that after all these years, still generates an exquisite power.
Exhorder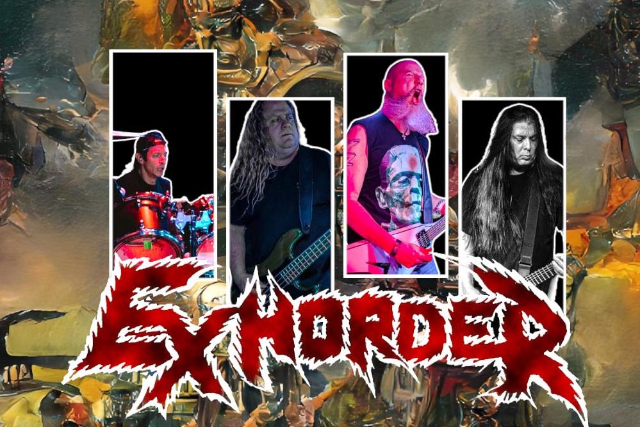 Heathen