99 Rock Presents
Buckcherry
with
Tue, Mar 21
Doors: 7:00 pm
Show:

8:00 pm
Ages 16 and Up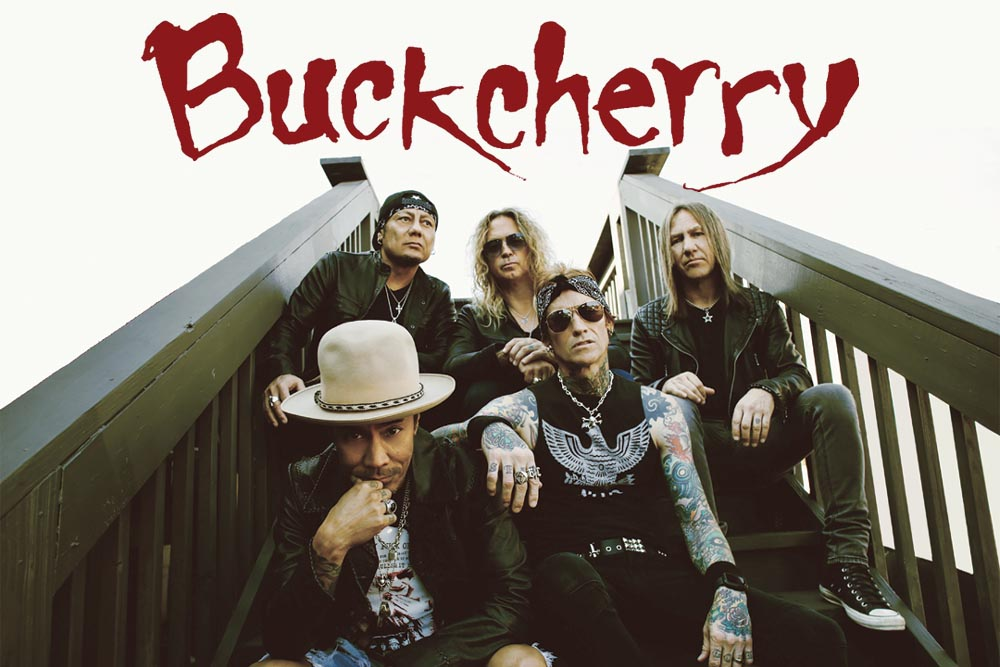 Artists
Buckcherry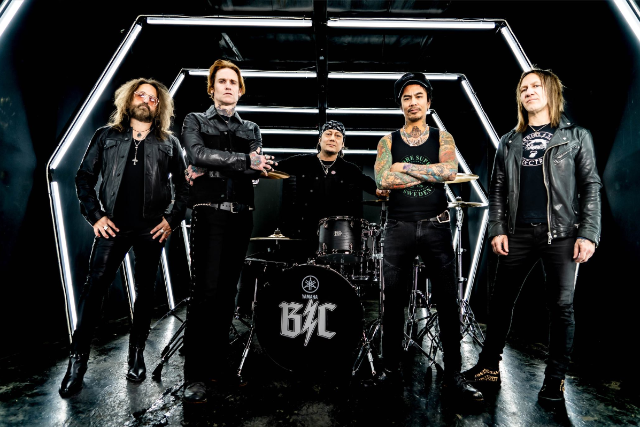 Buckcherry's new Confessions CD has debuted at #20 on the Billboard Top 200 Albums chart with 18,548 copies sold in its first week of release. The disc also enters both the Billboard Hard Music Album chart and Metal Album chart at #1, and was the best-selling new album of the week. In the digital music realm, Confessions maintained the #1 position on the iTunes Rock Album chart throughout release week. Confessions was released February 19, 2013, is Buckcherry's sixth studio album, and is their first U.S. release for Century Media Records.

Buckcherry's Josh Todd says, "Confessions is a very personal record, and one of our best -- and we want to thank all our loyal fans for going out and supporting rock n' roll!"

The songs on Confessions merge punk grit, gutter attitude, honest storytelling, and razor sharp hooks, while the lyrics are tied together by the underlying theme of the Seven Deadly Sins.

Buckcherry is currently on the road supporting Kid Rock as special guests on the Rebel Soul tour. To celebrate the release of their new album, the multi-platinum Los Angeles rock band--Josh Todd (vocals), Keith Nelson (guitar), Stevie D. (guitar), Jimmy Ashhurst (bass), Xavier Muriel (drums)--will headline three intimate hometown shows at The Viper Room in West Hollywood on March 7, 8 and 9, between legs of the Kid Rock tour.

Confessions' first single "Gluttony" continues to build at Active Rock radio, as is evident on the sales front, where the track had its biggest week to date moving 4,831 singles on iTunes. The provocative video for "Gluttony"--directed by Billy Jayne and filmed in a North Hollywood church.
Buckcherry continues to receive praise for Confessions. Here's a sample of recent media accolades:

"...Confessions is Buckcherry's strongest effort to date. Brutally honest, but also steeped in the kind of dirty and hooky riffy songwriting that has made the Los Angeles-based band a favorite among fans of old school hard rock." --Chris Epting, AOL Noisecreep.com, February 26, 2013

"Confessions will be recognized as one of the best records of the year..." --Chris Arnold, HardRockHaven.net, February 19, 2013

Buckcherry are one of the premier rock bands of the new millennium. They've sold more than three million records in America alone and tour virtually non-stop, playing with everyone from AC/DC to Avenged Sevenfold, touring sold-out arenas alongside Nickelback and KISS, and headlining festivals ranging from the punk rock Ink-N-Iron (also featuring the Misfits and Pennywise) to Sturgis. Radio staples "Lit Up," "Crazy Bitch" and "Sorry" have cemented the band as one of the most identifiable and sought-after bands on the radio and the live circuits.
- See more at: http://www.centurymedia.com/newsdetailed.aspx?IdNews=12497&IdCompany=2#sthash.NnTIC5St.dpuf