99Rock Presents
Black Stone Cherry
with Ayron Jones
Fri, Apr 22
Doors: 7:00 pm
Show:

8:00 pm
Ages 16 and Up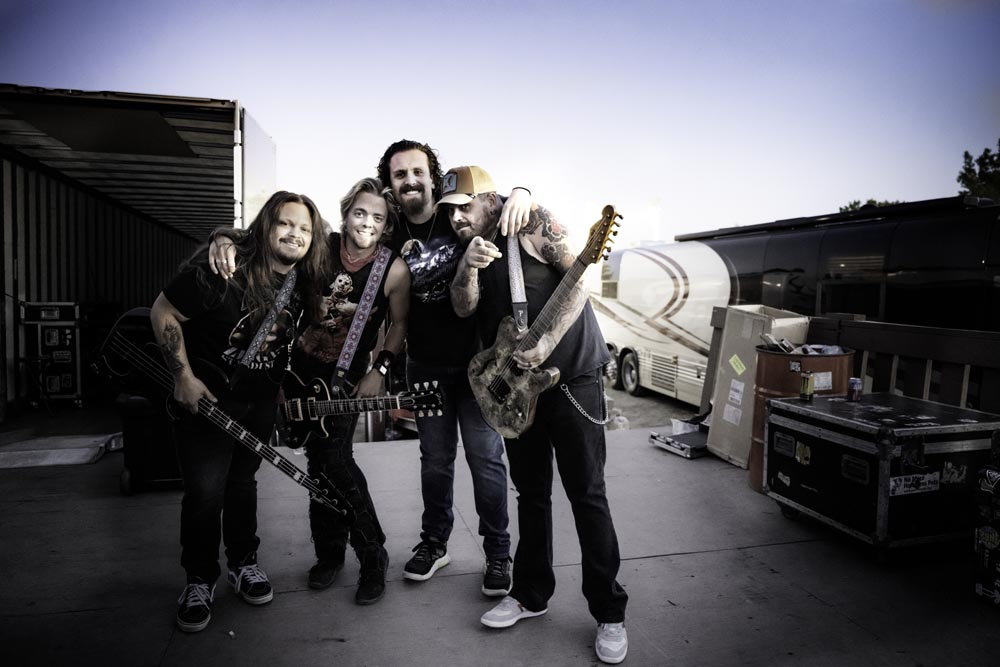 Additional Info
This event is partially seated.
To see a large version of the seating chart go here: https://irp.cdn-website.com/6f06eb1e/dms3rep/multi/Full+Seated+and+Standing.jpg
Artists
Black Stone Cherry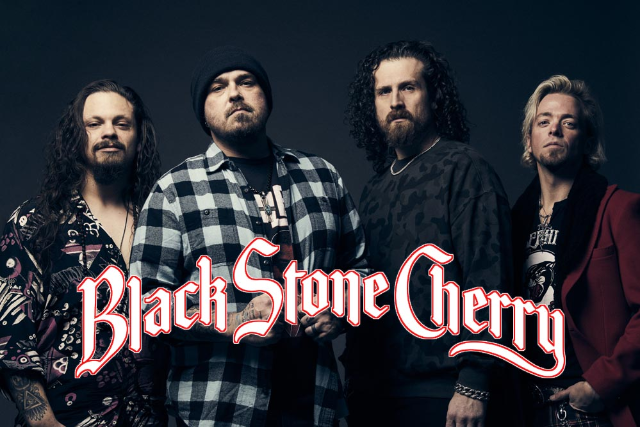 As the world plummeted into the COVID-19 pandemic, the four members of Black Stone Cherry were nestled deep in the woods of Kentucky, scrambling to complete their 7th album. There, they could feel the disease closing in as they watched the news daily, and it became apparent the album they were finishing featured lyrics that were eerily prescient. The resulting 13-track record is broadly emotive, and anthemic. It was finished just before the global lockdown was imposed, and it's aptly titled, The Human Condition.

"There was a real urgency and fear of the unknown during those sessions—it was a scary time," recalls drummer, John Fred Young. "Every song on this album tells a story of the experiences we all go through—our happiness, our struggles, and how we have to adapt." Sonically, The Human Condition is also one of BSC's most visceral and hooky albums. Adds guitarist/vocalist Ben Wells: "With this one, we cranked up the amps, the drums are in your face, and there are some really heavy riffs. After 19 years and 7 albums, we wanted to prove that we still kick ass. This album feels like a rebirth."

In the past two decades, Black Stone Cherry has set a new standard for Southern rock, revitalizing the tradition with burly riffs and stirring rock hooks. Since their formation in 2001, the four-piece brotherhood has remained Chris Robertson, vocals/guitar; Ben Wells, guitar/vocals; Jon Lawhon, bass/vocals; and John Fred Young, drums. Though not blood relatives, the guys grew up together, immersed in the culture of shit-kicking rock n' roll. Young's dad Richard, and his Uncle Fred, are two founding members of the iconic country-fried rock n' roots band The Kentucky HeadHunters, and the high school-aged boys came up bashing away on their instruments in the group's notorious Practice House, a 1940s bungalow.

The four-piece band have blazed their own way in establishing a legacy. In the US, BSC's last album, Family Tree, debuted at #8 in the Current Rock Albums, #4 at Current Hard Music, and #21 Top Current Album. The band's 3 previous studio albums have cracked the Top 10 in the UK. Family Tree hit number 11 in Germany's album charts, the highest position ever for the group in the country. Onstage, Black Stone Cherry has both headlined and rocked 12,000-cap arena shows and shared the stage with a diverse roster of superstars, including Alter Bridge, Theory of a Deadman, Def Leppard, Gov't Mule, Nickelback, Lynyrd Skynyrd, Bad Company, Mötorhead, and ZZ Top. In 2018, BSC performed in front of 100,000 people at Download Festival as main support to Guns N' Roses. The guys also have the added distinction of being the musical spokespeople for the Professional Bull Riders Association, they have recorded the organization's theme song, and members of BSC frequently appear at PBR events.

The Human Condition was self-produced and tracked in bassist Jon Lawhon's recording facility, Monocle Studios, in March 2020. The guys went in with 4 songs, wrote new songs, and recorded some beloved unreleased favorites. The production and performances on the album are some of BSC's fiercest and finest. For the first time, the band opted to not record basics live and instead meticulously multitracked. Each member endured grueling sessions to ensure the collective studio mindset of achieving "epic performances." The results are stunning—the grooves feel organic, the riffs are mountainous, the performances are urgent, and the hooks shine through gloriously.

The album's opening lyrics are: "People, people your attention please, I need to tell you about a new disease." These words come via the muscularly melodic "Ringin' In My Head." The song was written 4 years ago, but it powerfully captures the hysteria around the COVID-19 outbreak. Heightening the drama here is a dexterously explosive fleet-fingered guitar solo. On "Push Down & Turn," BSC masterfully use space to achieve crushing swamp-metal dynamics. The stirring song is truly a human condition track as it talks about mental health, boldly advocating for getting treatment if you're struggling. "I suffer from manic depression, and I have severe anxiety. I want to convey it's okay to go to a doctor and talk about these issues. There is no shame or stigma there," Chris Robertson shares.


The Human Condition is rounded out by a pair of goose-bump inducing, Southern-fried ballads. "In Love With The Pain" conjures the late-night longing balladry of 38 Special. "If My Heart Had Wings" vibes the grandeur of late 1980s/early 1990s Aerosmith. One other Human Condition highpoint is the guys' raucously rocking rendition of ELO's "Don't Bring Me Down." Here, the song's hooks and strutting groove are perfectly paired with BSC's inimitable Southern rock swagger. The album concludes with the anthemic "Keep On Keepin' On," a song that's every bit as uplifting as its title promises.

"When I listen back to this record, I feel all these different emotions," Jon Lawhon says. "We started when we were teens, and life has taken its course, especially now. Through it all, your heart and your perspectives change, but one thing that hasn't changed is our connection as friends." Chris affirms: "This is a brotherhood. It's been amazing to stick around with all four original members and still be inspired. Here's to 7 more albums and another 19 years!"

Ayron Jones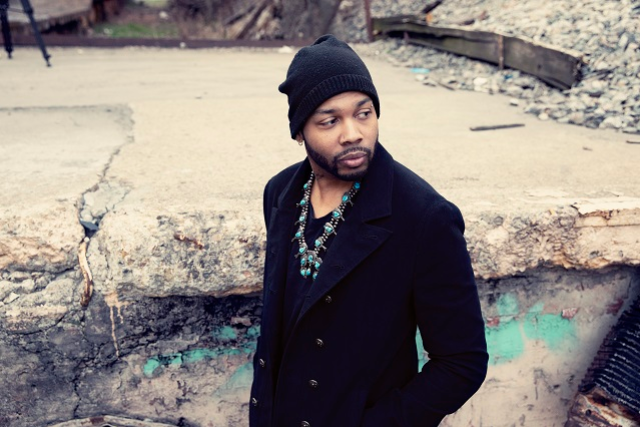 Guitarist & singer Ayron Jones whose songwriting is filled with raw emotion is the new sound of Seattle. The gritty, genre-blending artist is an amalgam of the incredibly rich history of the city from Jimi Hendrix to Nirvana. Cultivating a robust following in the Pacific Northwest, cementing himself as a Seattle name and earning the embrace of the city's musical royalty including Duff McKagan, Mike McCready, and more - his independent rise allowed him to hone his creative vision before signing with Big Machine/John Varvatos Records on the next step of his musical and creative journey. His debut single "Take Me Away" cemented that vision and chart topping success, hitting Top 5 at Rock Radio and setting the bar for singles to come, including his latest "Mercy." Jones penned the song last summer alongside Marty Frederickson and Scott Stevens, and by that point, during one of the most tumultuous years in recent American history, the whole world appeared to be on fire. The song, full of charged lyrics and melodies, strongly captures a collective consciousness of the time. It is also, though, underscored by a vision of hope and endurance: through it all, we persevere. As Jones continues his ascent in the Rock World he also continues breaking barriers, as he explains "being black in the rock industry, I was forging a path into establishments and onto tours that had not previously embraced an artist like me. But the one thing that always changed minds and spoke for itself was the music." His reach now extends well beyond Seattle, playing alongside such acts as Run DMC, Public Enemy, Rahkim, Jeff Beck, Theory of a Deadman, Robin Trower, and Spearhead, as well as opening for iconic acts such as Guns 'N' Roses at the Gorge and B.B. King plus notable festival performances to include SXSW, Sasquatch, and Bumbershoot.