99 Rock Presents
Black Label Society
with The Black Dahlia Murder, Alien Weaponry
Thu, Oct 10
Doors: 6:30 pm
Show:

7:30 pm
Ages 16 and Up
Artists
Black Label Society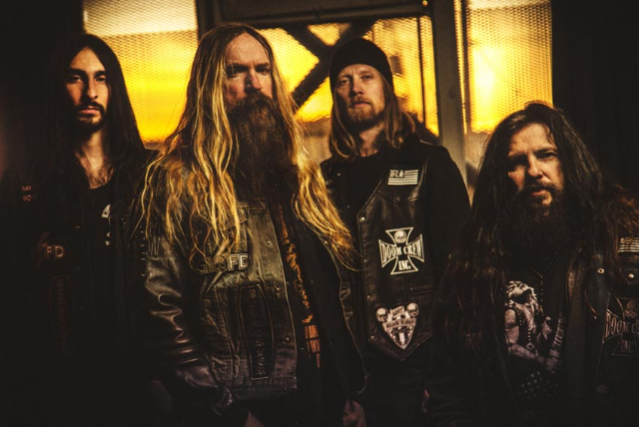 BLACK LABEL SOCIETY
Zakk Wylde – Vocals/Guitar
John DeServio – Bass
Dario Lorina – Guitar
Jeff Fabb – Drums
Black Label Society bandleader Zakk Wylde wields his guitar like a Viking weapon,
bashing out thick riffage and squeezing out expressive squeals as if the glory of his
Berserker brotherhood depends upon every single note, which of course, it does.
Charismatic beast and consummate showman, Wylde puts his massive heart and
earnest soul on display with unbridled, unchained, animalistic passion in Black
Label Society, whether it's a crushingly heavy blues-rock barnstormer or a
piano-driven ode to a fallen brother. Each Black Label Society album is another
opportunity to top the one before it, but like AC/DC or The Rolling Stones, BLS isn't
here to reinvent the wheel. If it ain't broke, don't fix it. It's a brand we can trust.
Mighty missives like "Damn the Flood," "In This River," "Stillborn," "My Dying Time,"
"Queen of Sorrow," and "Blood is Thicker Than Water" have amassed millions of
downloads and streams. They are the soundtracks to sweat soaked revelry, jubilant
evenings that descend into bewildering mornings, and adrenaline fueled sports.
Grimmest Hits , the band's tenth full-length studio album and follow-up to Billboard
Top 5 entries Catacombs of the Black Vatican (2014) and Order of the Black (2010),
Black Label Society submit new anthems like radio single "Room of Nightmares," the
bluesy "Seasons of Falter," and Southern-fried "The Day That Heaven Had Gone
Away" to the BLS faithful; 12 unstoppable tracks to add to that lifestyle soundtrack.
The Black Dahlia Murder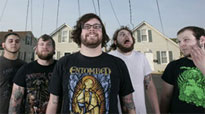 Genre
Melodic Death Metal

Band Members
Brian Eschbach − Guitar, Vocals

Trevor Strnad − Vocals
https://twitter.com/TrevorTBDM

Max Lavelle − Bass Guitar
https://twitter.com/MaxLavelle

Alan Cassidy - Drums
https://twitter.com/AlanBlastidy

Brandon Ellis - Lead Guitar
https://twitter.com/brandonellisgtr

Hometown
Detroit, Michigan, USA

Record Label
Metal Blade Records
Alien Weaponry
Alien Weaponry is a three-piece thrash metal band from Waipu, New Zealand, formed in 2010 by brothers Lewis and Henry de Jong, who were 8 and 10 years old at the time. The band consists of Lewis de Jong (guitar and vocals), Henry de Jong (drums), and Ethan Trembath (bass guitar).
The band is most noted for its fusion of Te Reo Māori (the native language of New Zealand) with thrash metal – delivering emotionally and politically charged stories of conflict and grief with a warrior-like attitude. Drummer Henry de Jong says, "Our musical style and messages have a lot of similarities with haka, which is often brutal, angry and about stories of great courage or loss."
The de Jong brothers are of Ngati Pikiāo and Ngati Raukawa (Māori tribal) descent; and began their schooling at a kura kaupapa Māori (full immersion Māori language school), where singing waiata (songs) and performing haka were a daily routine. Also ingrained in their early learning were stories of New Zealand history told to them by their father, who, alongside the story telling, played them music from Metallica, Rage Against the Machine, Anthrax, Ministry, Red Hot Chili Peppers; and it is this combination of music, language, history and socio-political commentary that underpins the band's sound and ideas.
The brothers named the band Alien Weaponry after watching the movie District 9. After moving to the small town of Waipu in 2012, they were joined by bass guitarist Ethan Trembath in April 2013. Trembath replaced Wyatt Channings who had briefly played bass for the band the previous year.
The band toured with New Zealand chart topping band Devilskin on their 'We Rise' tour in 2014; and performed at The Powerstation in support of New Zealand's best known rock band Shihad in May 2015. They came second in the 2015 national finals of New Zealand's two most prestigious High school band competitions, Smokefree Pacifica Beats and Smokefree Rockquest; the latter of which they had been regional finalists in every year since 2012.
Alien Weaponry are believed to be the youngest recipients to have ever received New Zealand on Air funding – for their song 'Rū Ana Te Whenua' in October 2015. They received a $10,000 grant to complete recording of the song and produce a video; and have since received additional NZ On Air grants to record and produce music videos for 'Urutaa,' 'Raupatu,' 'Holding My Breath,' 'Kai Tangata,' and 'Whispers.'
In 2016, Alien Weaponry won the national finals of Smokefreerockquest and Smokefree Pacifica Beats; the only band to have ever won both events, winning funding to record and release singles and music videos, as well as musical instruments and other equipment. At the end of that year, the band was named by UK Metal Hammer Magazine as one of New Zealand's top 10 hard rock and metal acts.
In 2017, Alien Weaponry won the APRA Maioha Award for their song 'Raupatu;' and were finalists in the following additional New Zealand awards – Waiata Māori (best Music Video) for 'Rū Ana Te Whenua;' APRA Silver Scroll for 'Urutaa;' Vodafone NZ Music Awards for Best Māori Artist. They toured New Zealand to promote their single Rū Ana Te Whenua, and sold out venues in Auckland, Hamilton and Wellington.
In September 2017, the band signed a management contract with German-based agency Das Maschine; and in January 2018 they announced a worldwide distribution deal with Napalm Records to distribute their debut album, Tū. They performed at a number of festivals in New Zealand over the summer of 2017/18, including headline/main stage slots at the NZ Tattoo & Arts Festival, Wavefront and Auckland City Limits; as well as opening for Prophets of Rage in March 2018.
Since the release of their album on 1 June 2018, Alien Weaponry have sold out headline shows in Australia and Europe; and played to record crowds at some of the biggest and most prestigious festivals and in Europe and the UK, including Wacken Open Air (Germany), MetalDays (Slovenia), Summer Breeze (Germany) and Bloodstock Open Air (UK).
In the same period, the single 'Kai Tangata' rocketed to no.1 on the prestigious 'Devil's Dozen' countdown for the Liquid Metal show on New York based Sirius XM, where it remained for 13 weeks. The video for 'Kai Tangata' was the 'Most Added Metal Song' for June 2018 on US Cable Channel Music Choice (delivering to 50 million households). It had 1.5 million views on YouTube in the first four months since its release; and is also a finalist in the NZ On Air Best Music Video category of the 'Show Me Shorts' International Film Festival screening around New Zealand in October 2018.
In September 2018, Alien Weaponry won the Waiata Māori (best Music Video) Award for 'Kai Tangata;' and are finalists in the 2018 Vodafone NZ Music Awards in six categories: Best Album (for Tū); Best Group; Best Rock Artist; Best Māori Artist; Best Producer (for Tū); and best Engineer (for Tū).

Discography
Début EP 'The Zego Sessions' was independently released by the band in August 2014. It contained 4 demo songs – Cages, Never as it Seems, False Reality and Hypocrite.
The band's first full-length album, Tū, was recorded at Roundhead Studios in New Zealand and released on 1 June 2018 through Napalm Records. It contains 13 tracks:
01 Whaikorero
02 Rū Ana Te Whenua
03 Holding My Breath
04 Raupatu
05 Kai Tangata
06 Rage - It Takes Over Again
07 The Things That You Know (Bonus Track)
08 Whispers
09 PC Bro
10 Urutaa
11 Nobody Here
12 Te Ara
13 Hypocrite (Bonus Track)

The album entered the Official Album Chart in New Zealand at #5 and spent 2 weeks on that chart; and entered the NZ Artist Album Chart at #1 and spent 14 weeks on that chart. It also reached the following peak positions on the USA Billboard Chart:

#25 Top New Artist Album
#69 Record Label Independent Albums
#82 Top Hard Music Albums
#198 Overall Digital Albums
Tū had over a million streams on Spotify in its first week of release; and tracks from it have been added to over 8,000 playlists worldwide, including Spotify's own metal genre playlists New Blood, New Metal Tracks, Kickass Metal and Thrash Metal Big 4 & Friends. Songs from the album were playlisted by over 50 radio stations in the USA in its first week. From June-September 2018, Tū has sold over 4,500 physical copies, and had 2.5M streams worldwide.