99 Rock Presents
Trapt
with Saliva, Tantric
Wed, Sep 18
Doors: 7:00 pm
Show:

8:00 pm
Ages 16 and Up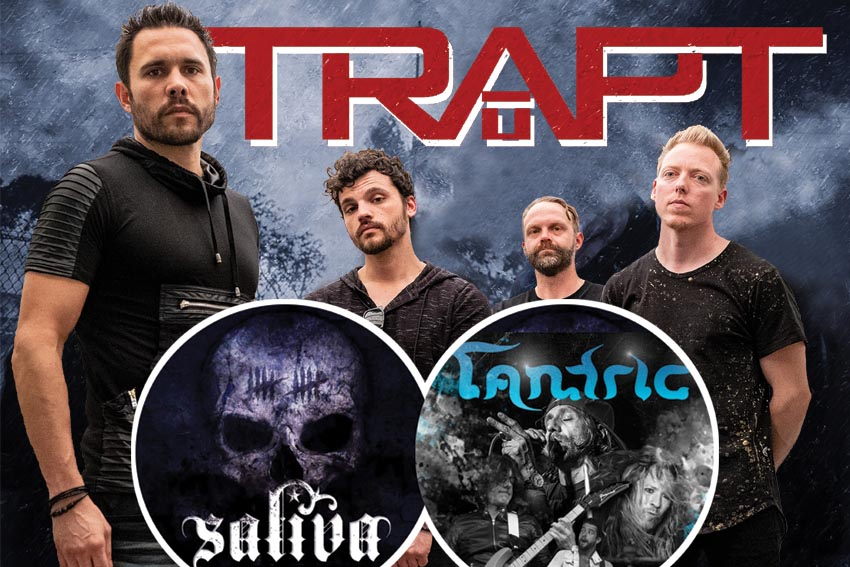 Additional Info
ALL RESERVED SEATING FOR THIS EVENT IS SOLD-OUT.
Artists
Trapt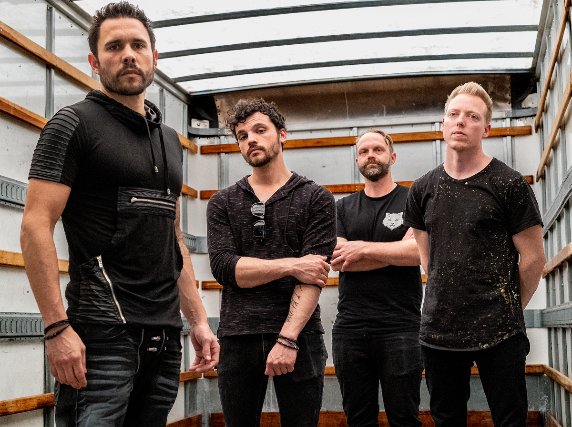 Trapt is an alternative band from Los Gatos, California. The band formed in 1995, after meeting in high school, with members: Chris Taylor Brown (vocalist), Simon Ormandy (guitarist), Peter Charrell (bassist) and David Stege (drummer) and recorded the albums 'Amalgamation' and 'Glimpse' to sell at local shows. After the absence of Stege (drummer), the band signed to Warner Bros. Records and began recording their debut self-titled album. The band then found their permanent drummer, Aaron Montgomery.

On November 22nd, 2002, the band released Trapt, along with the single "Headstrong". "Headstrong" became a hit, reaching #1 on alternative charts and #16 on pop. Follow-up singles "Still Frame" and "Echo" did well, although never gaining the same praise as "Headstrong". "Headstrong" became the official theme song of WWE Bad Blood for June 2003. Trapt eventually hit platinum. After more than one year an EP followed on March 30th, 2004, that included a new song called "Promise" along with live versions of "Made Of Glass" and "Echo". On September 13th, 2005, the band released their sophomore album "Someone In Control" along with the single "Stand Up". In 2010 they released "No Apologies" and with thier fifth album "Reborn" they were more adventurous in the sound, using synthesizers and samples.
Saliva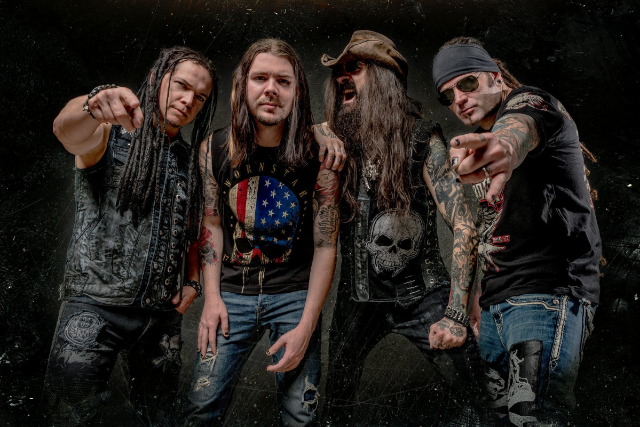 After acquiring front man Bobby Amaru in 2011, Saliva became infused with new blood, energy, and spirit. The same energy launched Saliva's career in 2001 with the release, Every Six Seconds – a certified Double Platinum-selling album, containing the hits, "Click Click Boom" and 2002 Grammy nominated, "Your Disease." Saliva's in-your-face, anthemic writing style continued with a certified Gold-selling album Back in to Your System with hits: "Always," "Raise Up," and the Nikki Sixx co-written, "Rest In Pieces."

Saliva has toured the USA and world with bands including (but not limited to), Sevendust, Aerosmith, and KISS. They've also appeared on the main stage at countless fairs, festivals and bike rallies – Sturgis, Rockin The Rivers, Daytona Bike Week, Rock on the Range, Welcome to Rockville to name a few.

Saliva's most recent studio album Love, Lies and Therapy was written on their own terms around their road dog touring schedule. Tracks like "Refuse to Lose" and the Michael Jackson cover of "They Don't Care About Us" have taken off on Spotify with millions of streams. In September 2017, Saliva independently released a cover of the iconic song "Lose Yourself" by Eminem which has become an explosive internet streaming hit in the rock genre. Since their last album, Saliva would not be pushed into record deals that were not advantageous toward the growth and expansion of Saliva as a whole. They formed their own label Refuse to Lose Music and are slated to release a new album (yet to be titled) this coming Summer 2018.

Saliva are putting something special together this year and looking forward to seeing all of their friends on the road along with making a few new ones.
Tantric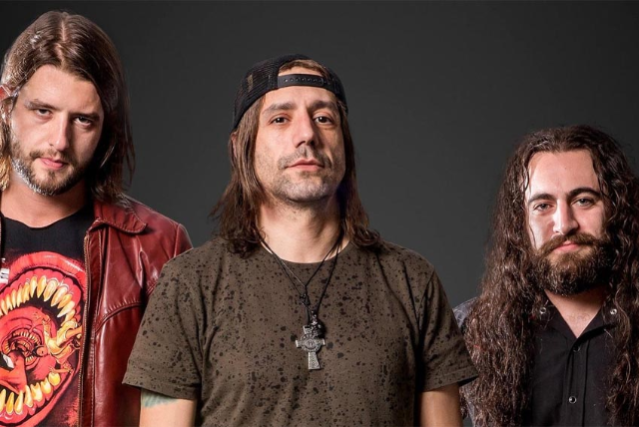 Tantric is an American rock band from Louisville, KY founded in '99 by Hugo Ferriera. Tantric released their 7th studio album 10/5/18.