99 Rock Presents
Red
with Saul, Kingdom Collapse, Love The Hate
Wed, Nov 15
Doors: 6:30 pm
Show:

7:30 pm
Ages 16 and Up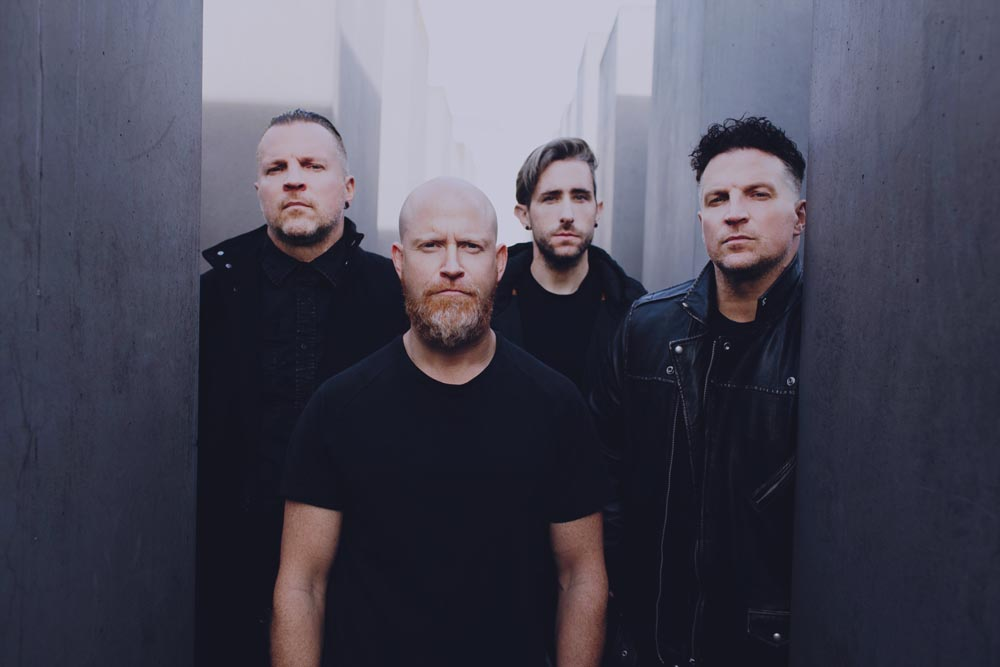 Additional Info
This event is partially seated.
To see a large version of the seating chart go here: https://irp.cdn-website.com/6f06eb1e/dms3rep/multi/Full+Seated+and+Standing.jpg
Artists
Red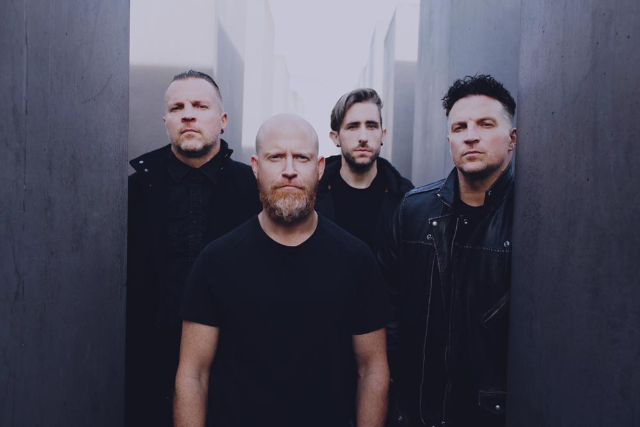 Founded in 2002, GRAMMY-nominated/RIAA-certified gold selling alternative metal quartet RED consistently pair sophisticated instrumentation with hard-hitting songwriting. Dynamic, eclectic, grippingly personal, and unflinchingly outspoken, their artistry has never felt as evocative and irresistible as it does on their brand-new eighth studio album, RATED R.

The follow-up to 2020's chart-topping DECLARATION—the first release on their own independent label, Red Entertainment—the self-assured and thought-provoking RATED R finds the Nashville-based band tackling several resonant and relevant topics amidst centering on the ideological and interpersonal divisions, confrontations, and suffering of modern society.

"We're examining how there's almost no authentic human interaction and empathy anymore," guitarist Anthony Armstrong explains. "People jump online to be and say whatever they want. They talk without listening, and it results in bullying and violence. Plus, we lose so much by focusing 24/7 on technology instead of stripping away everything that doesn't matter and seeing how beautiful and healing it is to live with only what's necessary."

Bassist Randy Amstrong agrees: "Traditional family values and systems are broken and it's causing chaos. Kids are forced to do active shooter drills at school, and it breaks our hearts. As the saying goes, hurt people hurt people, and we're definitely seeing that. There's also the notion that we learn by suffering and making the wrong decisions. As philosopher Meiser Eckhart stated: 'The soul does not grow by addition but by subtraction.'"

Those sentiments even influenced the sequencing and meta qualities of RATED R, as Anthony describes:

"'Surrogates' kicks things off with noise from news reports, symbolizing how overwhelming the media can be. Then, with "Tell Me How to Say Goodbye" at the halfway point, it sounds like the listener is fishing through radio channels trying to find an escape and a good station. We put 'Emergency' at the end to lift people out of the darkness while bringing back that initial concept through various emergency signals and tones from multiple countries. In a broader sense, we wanted to give fans some sort of connective tissue between the songs."

It's that kind of blunt, innovative, and affective approach that makes RED's work so multifaceted and striking. It's also what led to the LP's title and visuals.

"It's RATED R for RED and it signifies the views we want to share. We approve of it, you know? We always try to be a bit provocative and get our audience thinking with how our records look and what they're called," Randy clarifies.

Likewise, Anthony adds: "The cover was done by Courtney Dellafiora and draws from 'Surrogates' by representing the fake, almost plastic versions of humanity we encounter. We tried to make actual mannequins look creepy, like four shadows of four people. It ties into our usual fondness for subliminal imagery."

Behind the scenes, RATED R is notable for two major changeups: Anthony taking over production duties from longtime partner Rob Graves and drummer Brian Medeiros taking over for Dan Johnson (thereby officially joining the Armstrong brothers and inimitable singer Michael Barnes).
"Rob was busy with his solo project, so he gave us his blessing to try a different route," Anthony reveals. "That said, we've absolutely kept the classic RED formula of symphonic elements, piano-driven atmospheres, heavy yet melodic guitarwork, and deep-seated and robustly delivered messages."

As for Medeiros, he got the job in part because he was already such a diehard RED fan. "When we met him, he said he listened to us in high school," Randy ponders. "That made us feel old [laughs]. He was naming songs and lyrics, and he's incredibly invested in bringing awesome ideas to the table."

Anthony admits: "Our biggest fear was making sure the vibe was right. After all, we've had some monster drummers, so Brian had big shoes to fill. He totally nailing everything so far, though."

The revised quartet aren't alone on RATED R, either, as the collection features RED's most expansive lineup since 2015's seminal Of Beauty and Rage.

For instance, former percussionist Joe Rickard—who contributed to 2017's GONE and DECLARATION—returns for mixing, programming, and songwriting. "He's done great things on his own with bands such as In Flames and All That Remains. We love having him involved whenever we can. He's a blast to work with and a big part of RED's history, so it's exciting to have him onboard," Anthony comments.

RATED R also sees regular arranger/composer David Davidson handling orchestration, Teirney Armstrong sharing her spectacular voice, and various other guests playing their part across the sequence.

Releasing on August 4th, September 1st, and September 29th, respectively, upcoming singles "Surrogates," "Cold War," and "Your Devil is a Ghost" demonstrate the collaborative and creative hefts of RATED R. "Surrogates" is even getting its own music video—helmed by Medeiros—that thrillingly ties into the band's filmic past.

"Brian's an accomplished photographer and videographer, so his expertise allowed us to continue writing, shooting, and producing our videos ourselves. RED fans will love how 'Surrogates' builds upon the story we've been telling since our second LP (2009's Innocence & Instinct). We're going back to the 1890s Old West because it's the prequel to the entire series," Anthony explains.

This fall—and into 2024—RED will be commemorating RATED R (and their 20th anniversary) with an extensive international tour. According to Anthony, they couldn't be happier about the opportunity: "We released DECLARATION a month after the pandemic shutdowns began, so we never got to properly tour it. With RATED R, we can. What's really cool is that we'll be headlining and offering the complete RED auditory and visual live experience for the first time in years!"

Clearly, there's never been a better time to be a RED fan. From their stunning debut collection (2006's End of Silence) to the widely celebrated DECLARATION, RED have repeatedly impressed and innovated. Consequently, their work has garnered numerous awards; coverage in publications such as Loudwire, Rolling Stone, Under the Radar, and Guitar World; appearances in film, TV, and video games; and millions of album sales, streams, and dedicated followers.

With RATED R, RED have undoubtedly delivered their most visceral and valuable statement to date.

"This is our chance to reach people and inspire them with our music and what we stand for. We want people to take responsibility for change," Randy concludes.

RATED R is available everywhere on September 29, 2023, with preorders starting in early August.
Saul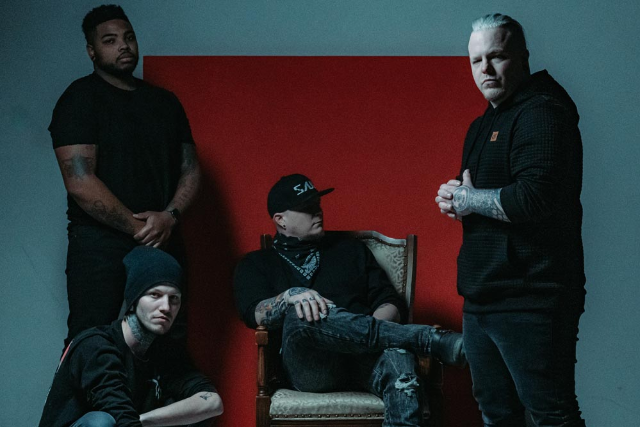 The Iowa based hard rock band SAUL is the result of a profound passion for music shared by brothers Blake and Zach Bedsaul. They always knew music would be their life and worked tirelessly to develop a sound that pushes the boundaries of modern rock music. SAUL places a great amount of focus on writing songs that mean something. Forming their sonic inspiration listening to bands like Tool, Pearl Jam, Nothing More, and Tesseract, the band went through a few lineup changes after high school, but the sound was starting to take shape. Blake and Zach had a vision and kept writing and working tirelessly until they brought that vision to life. That vision is a sound that is both modern and precise, but also chaotic and turbulent.

SAUL has now rounded out its lineup to include William McIlravy (Bass guitar/Backup Vocals), Joe Nichols (Drums), Blake Bedsaul (Lead Vocals), and Zach Bedsaul (Lead Guitar/Backup Vocals). Everyone shares the same passion and the music reflects their chemistry as a band.

SAUL is already gaining massive amounts of attention in their home state of Iowa and beyond. Bringing in new fans with every performance, you can hear the soul of the music and get lost in its timeless, aggressive, and haunting melodies.

Set to release their debut studio effort (AEONS) in the spring 2019, SAUL isn't holding anything back. The first single is an emotional roller coaster about death and the struggles of dealing with loss. "Brother" is the embodiment of the band and its message. It is how music should be. It's real, raw, aggressive and satiated with intent.

Front-man Blake Bedsaul states the following in regards to the new single, "Lyrically, this song defines what I should have said to my brother in his last moments. This song cuts deep for me and It's a constant reminder that life is fleeting. Tell the people in your life that you love them."

On January 24th, 2019 SAUL plans to announce their arrival by not just tapping you on the shoulder, but punching you in the face with their lead single, "Brother".

Keep an ear out for the track on radio airwaves nationwide.
Kingdom Collapse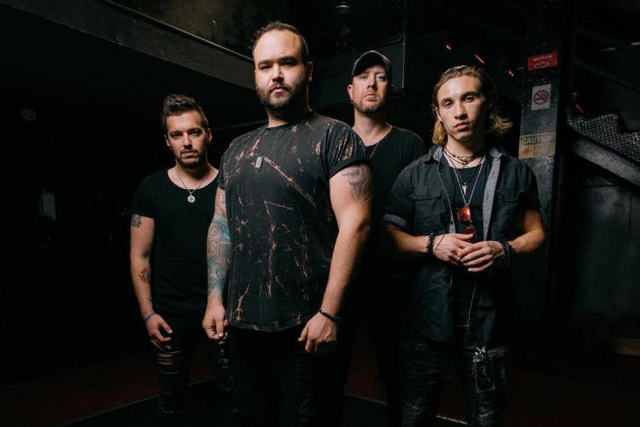 Relevance. It is one of the most innate human desires; to know that we are not alone and that others go through the same struggles. This is why the Texas-based band, Kingdom Collapse, is carving out their spot in the rock world. They seek to give a voice to people who share similar troubles and crave relevancy in an apathetic world.
The world responded to a relevant theme of betrayal when their first single, "Suffer," amassed over 5,000,000 YouTube views and 900,000 Spotify streams organically. The group's 2020 hit radio single, "Uprise," broke into the Billboard Mainstream Rock Top 40 as well as the Mediabase Active Rock charts for 9 weeks straight. "Uprise" went on to become Sirius XM Octane's #1 Most Played song for two consecutive weeks and has since accumulated over 1,600,000 Spotify streams, tipping the band's total stream count over 3.5 million.
The group features Jonathan Norris on vocals, David Work on guitar, Aaron Smith on bass and Elijah Santucci on drums. Together, with a mutual vision, they are bringing their shared experiences to the masses and looking to help as many people as they can with a feeling of solidarity.
The band's 2021 follow-up radio single, "Unbreakable," is an anthem that is emotionally honest and relevant to today's times. Written and produced by lead singer, Jonathan Norris and mixed/mastered by Chris Mora of War Horse Recordings, it sends a positive message to listeners by teaching that even life's hardest moments can be a benefit. Norris writes, "'Unbreakable' comes from a lyrical standpoint of looking back at various struggles that life has thrown at you and coming to realize that those struggles ultimately made you stronger. We've all been there, and it's about finding the silver lining in the midst of dark times."
Kingdom Collapse has been playing stages across the US and has already shared the stage with the likes of 10 Years, From Ashes To New, Cold, Red, Saliva and many other hard rock heavy-hitters. In May of 2021 the band signed with one of the leading booking agencies in the industry, Dynamic Talent International, and will be announcing more tour dates soon.
Love The Hate