.
Lorna Shore
with Shadow of Intent, Bodysnatcher, Boundaries
Thu, Apr 6
Doors: 5:30 pm
Show:

6:30 pm
Ages 16 and Up
Artists
Lorna Shore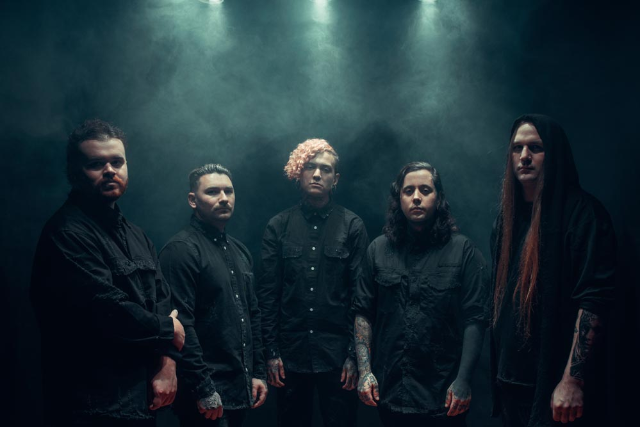 For LORNA SHORE, the triumvirate of songs at the heart of "...And I Return to Nothingness" are nothingshort of an exorcism-and a plunge into something darker. "There were points where we didn't know if wecould come back from where things left off," recounts drummer Austin Archey of the tumultuous weeksafter the release of the band's 2019 album, "Immortal". "The last year and a half was nothing short of atrial by fire." LORNA SHORE's latest round of pitch black soul-coughing says that in no uncertain terms.From orchestral passage that opens the EP's title track, straight into a bombast of blackened intensitiesand rampaging grandeur, these New Jersey-born extremists are back, rising from the askes like aphoenix. Reborn and sworn to the dark. A comingfire that even the LORNA SHORE faithful will bestunned by. "We had nothing to lose," states guitarist Adam DeMicco. "As dark as things seemed for us,that also gave us the confidence to push things to places we always wanted to go." Having finished theUSleg of the 2019 Summer Slaughter tour with Cattle Decapitation several months before, LORNASHORE found themselves cutting ties with vocalist CJ McCreery in December 2019. A new voice wasfound in A Wake In Providence front man, Will Ramos, a longtime friend of the band and veteran of thescene that birthed LORNA SHORE. "They were one of the biggest influences for me as a vocalist," saysRamos. "Going back to the records with Tom Barber [original LORNA SHORE vocalist] on vocals, butalso seeing how they developed since, they were always an inspiration. LORNA SHORE is one of thosebands who you can really call a pioneer." Undaunted, LORNA SHORE began what was to be both a trialby fire and a victory lap on the European Faces of Death tour, headlined by Polish thrashers,Decapitated. They held their own and won over crowds only to face the challenge of the tour beingcancelled and being a continent away as the world shut down amidst the wildfire spread of Covid-19.Returning to America, LORNA SHORE remained bloodied but unbowed and determined. In that time, theseeds of "...And I Return to Nothingness" were sown. As the world locked down, DeMicco, Archey,Ramos and guitarist Andrew O' Connor plunged deeper into the creative instincts that initially madeLORNA SHORE a fixture in the extreme metal scene with landmark albums: 2015's "Psalms" and 2017's"Flesh Coffin". Since then, they've twisted together influences and ideas ranging from the symphonicgrimness of European black metal to death metal's complex fatalsonic formulas and hardcore's auralintensities. What LORNA SHORE arrived at was a new level of blackened technicality and the next stepin their darkside journey. Embellished with artwork by noted Polish painter Mariusz Lewnadowski (BellWitch, Fuming Mouth) "...And I Return to Nothingness" reaffirms LORNA SHORE's creative focus andintensity. Teaming once again with "Immortal" producer Josh Schroeder at Random Awesome Studios inMidland, Michigan, the band was ready to take the next step. "The whole studio experience was smootherthan I expected," says Ramos of the recording sessions. "Working with Josh, seeing how dedicated andfocused the band was going into this record. I think that confidence really came across to final product."The EP's three tracks:"To the Hellfire", "Of the Abyss" and the title track are proof that LORNA SHOREisn't just continuing their fiery legacy. They're reigniting it and spectacularly setting their very legacyablaze.
Shadow of Intent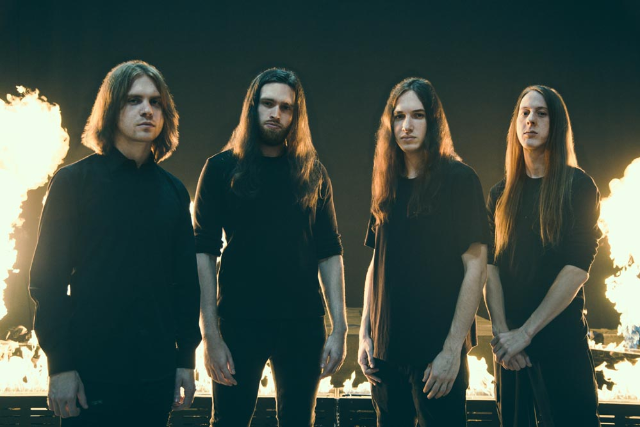 SHADOW OF INTENTis an American metal band based in New England originally formed byBen DuerrandChris Wisemanin 2014. The band continues to release their music independently including their first albumPrimordial(2016), second albumReclaimer(2017) and very recently their latest workMelancholy(2019).The band name and lyrics were originally derived from lore from the Halo franchise and since then the band's subject matter hasbecome more dark and personal, while maintaining an element of fantasy and wonder. The band's music is heavily built off ofvarious different genres of metal including death metal, black metal, symphonic metal, progressive metal, and metalcore.SHADOW OF INTENTplayed their first live show at the end of 2017, which then lead to them embarking on several US tourswith bands such as The Black Dahlia Murder, Whitechapel, Carnifex, Fleshgod Apocalypse, Despised Icon, and more.2021 has brought about a new era of the band bringing singles "Intensified Genocide", "From Ruin... We Rise" and a cover ofLamb of God's "Laid to Rest", foreshadowing the 2022 'Elegy' album release. The band further evolves their subject matter,touching on the atrocities of mankind throughout history brought about by warmongering, hatred, and greed. The signatureSHADOW OF INTENTsound continues to evolve with a larger-than-life cinematic soundscape accompanying each track,bringing a sonic experience hitherto unheard.
Bodysnatcher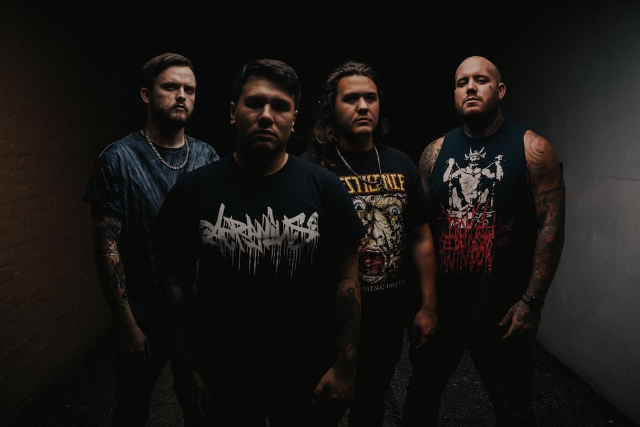 An epically unashamed demonstration of aggression, Bodysnatcher's music is dark, furious,and threatening. It's a sound born from the burden of struggle and an unwavering commit-ment to continued survival against all obstacles. Bodysnatcher put the "core" back in Death-core.Bleed-Abide, the Melbourne, Florida quartet's third album, crackles with rage and power.As seen on tour with Chelsea Grin, Lorna Shore, and Slaughter To Prevail, and in a series ofincreasingly packed, sweaty, and electrifying club shows, Bodysnatcher music, lyrics, andimagery already inspired several tattoos and proven transformative to deeply connectedlisteners.The alligator-filled swamps and burned-out tourist beaches of Florida were fertile groundfor death metal when the late/great Chuck Schuldiner took his love of heavy thrash andcrushed it into a new subgenre. The Sunshine State gave gruesome birth to genre pioneerslike Death, Morbid Angel, Obituary, and Deicide. Morrisound Recording became the sitewhere legendary bands summoned essential albums. Florida claims almost as many crucialhardcore, punk, and power-violence bands, including Poison The Well, Shai Hulud, Brethren,Assück, and Strongarm.Kyle Medina (vocals), Kyle Carter (guitar), Kyle Shope (bass), and Chris Whited (drums) em-body the hardcore spirit and cut their teeth in the tight-knit community. They are monikeredafter the nickname of one of history's most notorious serial killers, Ed Gein, and represent-ed by a triangular symbol steeped in alchemy and the occult. But Bodysnatcher lyrics owemore to the horrors of domestic strife than the gore of their Florida-based forebearers inCannibal Corpse.The inception point came with the purest of intentions. "I was around 17," Medina explains."We were just going to be a band that was basically a 'breakdown band' for my friends tomosh to."Eventually stabilizing with a lineup that overlapped at various points with beloved groups likeKing Conquer and Dealey Plaza, Bodysnatcher released a quick succession of albums and
4Bodysnatcher · by Ryan J Downey · 2021ryanjdowney.com ·

ryan@superherohq.com

EPs, most notablyAbandonment(2015),Death of Me(2017), and the utterly crushingThisHeavy Void(2020). Combined with a blistering live show, this led to a deal with the MNRKHeavy label.Bleed-Abideis the darkest offering yet from Bodysnatcher, burning with an intensity derivedfrom a further focus on sonic pummeling and truth-telling narratives. "Even as a pissed-offteenager, the first songs I wrote were about personal experiences and people who did mewrong," Medina says. "The musicianship is more mature; there are still a lot of breakdownsbut done in a much smarter way. It's definitely still Bodysnatcher. It's like Bodysnatcher onsteroids."All of the guys contribute to the lyrics, resulting in multiple points of view and diverse in-sights anchored by common themes of catharsis and resistance. "Absolved of the Stringsand Stone" is a battle cry against the gaslighting and emotional abuse of toxic people. "Hol-low Shell" delves into strained familial dynamics, where some family members live as virtualprisoners to others."Wired for Destruction" confronts death anxiety. "It's about the fear of the unknown, how allof us will move on," says Medina. "Are we just going to return to dust? Are we just forgot-ten?" Even amidst the uncertainty and darkness, there's an underlying positivity to be minedwithin. "Value Through Suffering" takes a proactive stance on hardship, a way to rebuildfrom the wreckage.Too many bands resist genre classification in an aloof effort to distinguish themselves fromevery other band, inadvertently consigning themselves to talking points that sound like ev-eryone else. Bodysnatcher is, without apology, a deathcore band. There is no compromisein the cards."Deathcore kicks ass. A lot of bands shy away from labels they don't deem 'cool' enough.But we don't give a fuck," Medina says proudly. "We like what we like, and we play what weplay. We all love hardcore and metal, so we're going to play hardcore, play metal, and playbreakdowns.""And that's how the band is going to be, forever.
Boundaries