99 Rock Presents
Corey Feldman
with Kickstand Jenny
Thu, Dec 15
Doors: 7:00 pm
Show:

8:00 pm
Ages 16 and Up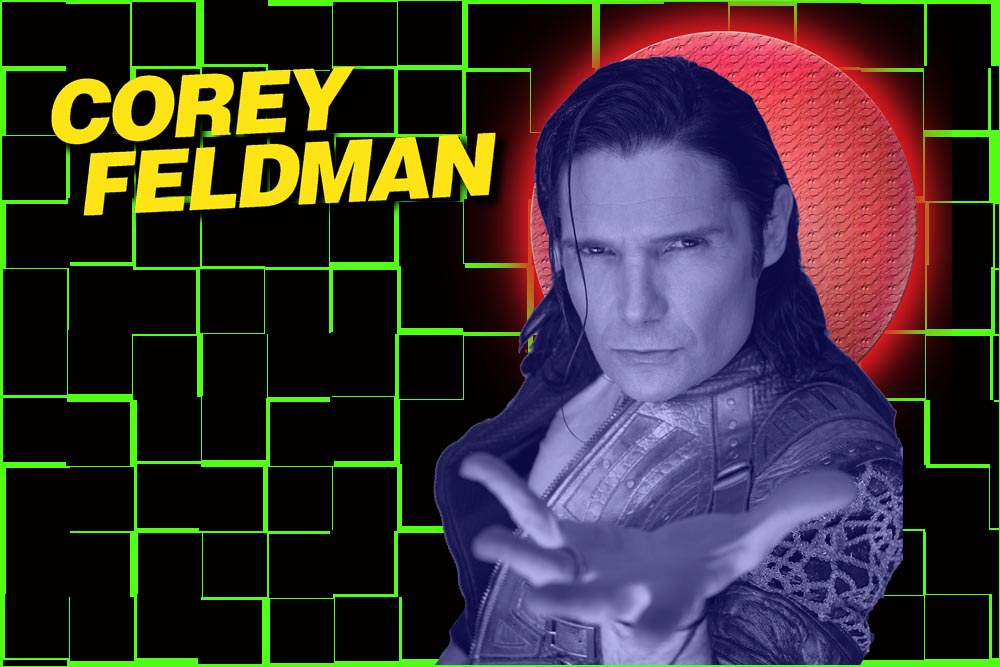 Additional Info
This event is partially seated.
To see a large version of the seating chart go here: https://irp.cdn-website.com/6f06eb1e/dms3rep/multi/Full+Seated+and+Standing.jpg
Artists
Corey Feldman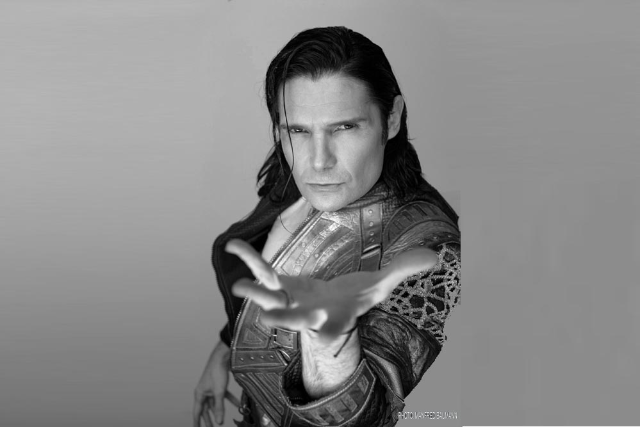 Corey Feldman started his career at the age of three, appearing in a McDonald's commercial. In his youth he appeared in over 100 television commercials and on 50 television series, including The Bad News Bears, Mork & Mindy, Eight is Enough, One Day at a Time and Cheers. He debuted in the films Time After Time and Disney's The Fox and the Hound. In 1981, he appeared in NBC's musical comedy children's special How to Eat Like a Child alongside other future child stars Billy Jacoby and Georg Olden.
Feldman then went on to feature in several high-grossing movies (including a fair number of number-one movies) in a row. The movies included Friday the 13th: The Final Chapter (1984), Gremlins (1984), The Goonies (1985), and Stand By Me (1986), the latter alongside River Phoenix, Wil Wheaton, and Jerry O'Connell. In 1987, Feldman appeared with Corey Haim in The Lost Boys, in which he played Edgar Frog, a role he reprised in two sequels, Lost Boys: The Tribe (2008) and Lost Boys: The Thirst (2010). The Lost Boys marked the first onscreen pairing of Feldman and Haim, who became known as "The Two Coreys". The pair went on to star in a string of films, including License to Drive (1988) and Dream a Little Dream (1989). Feldman also did the voice of Donatello in the original live action Teenage Mutant Ninja Turtles movie.
After a public battle with drugs,[6] Feldman fought to re-establish his life and career by working with youths, starring in several lesser-known films, and branching out with an album of new jack swing music, entitled Love Left. He returned to the big screen with Teenage Mutant Ninja Turtles III where he again did the voice of Donatello, and starred in the Richard Donner/Robert Zemeckis/Joel Silver film Tales From The Crypt Presents: Bordello of Blood, opposite Dennis Miller and Angie Everhart.
He continued working with his friend Corey Haim on independent films, including a sequel to their last mainstream film together, Dream a Little Dream 2. In 1996, Feldman directed his first and thus far only motion picture, a slapstick comedy called 'Busted' where Haim played a leading role. This would be the last film that they would do as "The Two Coreys". (Haim died in 2010.) In the late 1990s, Feldman starred in the CBS series Dweebs and then released his second album, Still Searching for Soul, with his band Corey Feldman's Truth Movement. In 1996, Feldman appeared alongside his former Stand By Me co-star Jerry O'Connell in the episode "Electric Twister Acid Test" of the Fox Network series Sliders. In 1999, Feldman appeared in New Found Glory's "Hit or Miss" music video as Officer Corey Feldman. In 1999, he made an appearance in the television series The Crow: Stairway to Heaven.
In 2002, Feldman released a solo album, Former Child Actor, and promoted it with a second US tour. In 2003, he appeared in the first celebrity-driven reality series The Surreal Life on The WB. On the show, he publicly married Susie Sprague.[citation needed] The next year, he made a cameo appearance in the film Dickie Roberts: Former Child Star starring David Spade. He appeared in the Moby music video "We Are All Made of Stars". In 2004, Feldman made a cameo appearance in the independent sci-fi comedy Space Daze which was distributed by Troma Entertainment in 2005, and starred in the made-for-TV slasher crossover film Puppet Master vs. Demonic Toys which aired December 18, 2004 on NBCUniversal's Syfy network. In 2005, Feldman made his stage debut in the positively reviewed off-Broadway play Fatal Attraction, a Greek Tragedy, a parody of the seminal 1987 film Fatal Attraction directed by Timothy Haskell.[citation needed] Feldman played the lead character, named Michael Douglas. Feldman appeared in the theatrical release My Date with Drew and was the voice of "Sprx-77" in the Toon Disney/ABC Family series Super Robot Monkey Team Hyperforce Go!.
In 2007, Feldman and Corey Haim began a scripted[7] reality television show entitled The Two Coreys on the A&E Network.[8] Haim and Feldman began taping on December 4, 2006. The show premiered on July 29, 2007. In the winter of 2007, Feldman's new film, Terror Inside, was released after the premiere of the A&E show. It was filmed in the Greater Orlando area by Minott Lenders, an independent film company based in Florida.[citation needed] In January 2008, Feldman, his wife, and Haim started production on the second season of the television show The Two Coreys. Feldman was also executive producer for both seasons.
In 2010, Feldman made an appearance in the music video for "1983" by Neon Trees.[9] He served as an official festival judge in May, 2011 for the 4th annual Noor Iranian Film Festival in Los Angeles. Feldman also appeared in the music video for Katy Perry's 2011 single "Last Friday Night." In summer 2011, Feldman started shooting for the horror film Six Degrees of Hell in Saylorsburg, PA. The majority of the film was shot at the Hotel of Horror haunted attraction.[10]
In January 2012, Feldman joined the British television show Dancing on Ice with American pair skater Brooke Castile,[11] and was eliminated in the fourth week of the show. Feldman appeared in an episode of the TV show Border Security: Canada's Front Line aired in September 2012; he was entering Canada at Vancouver International Airport to work on the USA Network series Psych. In April 2013, Feldman also appeared in the music video for Mac Miller's single "S.D.S.". In October 2013, Feldman appeared in the music video for "City of Angels" by Thirty Seconds to Mars.[12]
On October 28, 2013, Feldman released his first memoir called Coreyography. The book details his early life as a child actor all the way up to the death of his best friend Corey Haim. It also discusses his struggles with addiction and as a victim of Hollywood pedophilia.[13] In January 2014, Feldman started hosting a show on Battlecam.com called Corey's Angels Talk Live.[14]
In 2015 Corey and his girlfriend, Courtney, appeared in Episode 11 of the fourth season of the reality TV show Celebrity Wife Swap. His girlfriend swapped with actor/comedian Tommy Davidson's fiancee, Amanda.
In September 2016, Feldman made an appearance on the Today show to support his album Angelic 2 the Core.[15]
Kickstand Jenny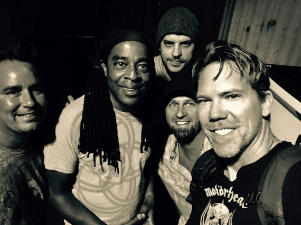 Let us introduce you to our band, Kickstand Jenny. We are a 4-5 piece group that plays Rock and Roll covers and originals, specializing in 80's rock and dance tunes. We pride ourselves on putting on a great show, and the audience always has a memorable time whenever they see us. We have over 6,500 followers, are the #1 band (Reverb Nation) in our competitive region, and we do whatever we can to promote ourselves at any club we play.
The band consists of Charlie Estes (Kentucky) on lead vocals, Preston Morelock (Tennessee) on guitar, Chris McComus (Florida) on bass and AJ Sipos (Florida) on drums.
We have been one of the top bands in the region since inception in 2015. Our new cd, "Best of Vol. 1" is receiving great reviews, and we have songs being played on multiple radio stations worldwide.
Thanks for the interest in our band and please check us out at www.kickstandjenny.com or any of our social media sites. We will see you on the road!!