Freedom Warranty & 99Rock Presents
George Lynch
with XYZ, All Or Nothing
Sat, Dec 10
Doors: 7:00 pm
Show:

8:00 pm
Ages 16 and Up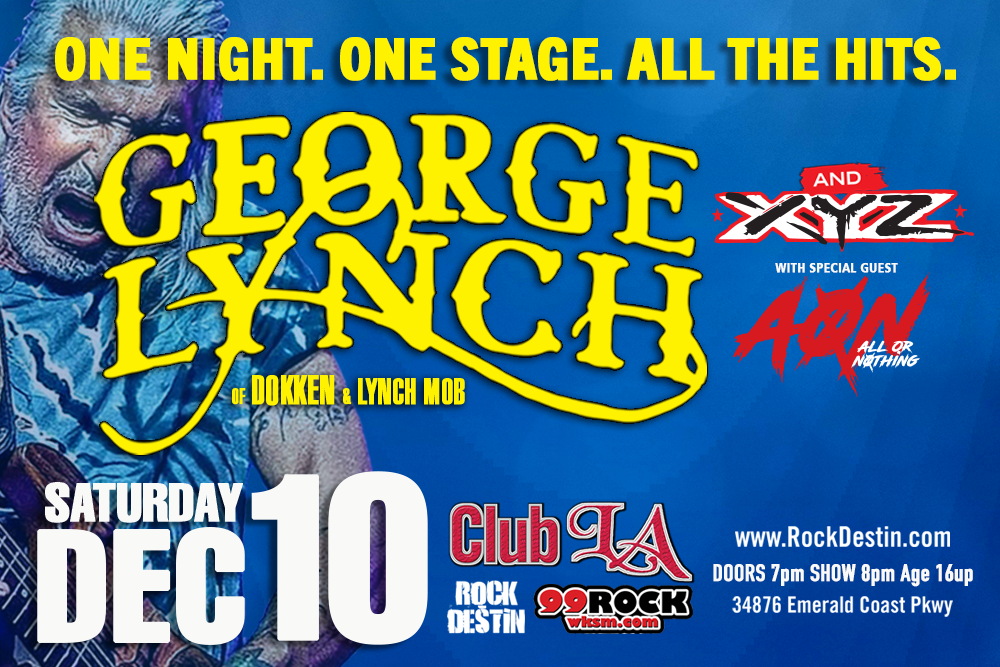 Additional Info
This event is partially seated.
To see a large version of the seating chart go here: https://irp.cdn-website.com/6f06eb1e/dms3rep/multi/Full+Seated+and+Standing.jpg
Artists
George Lynch
George Lynch is one of the most recognizable names in the world of heavy guitar. With a career spanning more than forty years, George has recorded more than thirty albums and toured the globe many times. When George Lynch joined Dokken in the early 1980's, success came very quickly. As history proves, much of the band's album sales and credibility is the result of George Lynch's guitar abilities and songwriting. With Dokken, Lynch recorded five albums from 1983 to 1988, all of which did remarkably well in the United States, Europe and Asia. This worldwide success made George Lynch one of the most influential rock guitarists in modern music, even earning the band a Grammy nomination in 1989 for Best Rock Instrumental. 1989 was also the year the George parted ways with Dokken and began the new decade with a different approach…enter the Lynch Mob. By the early 1990s George had become a marquee guitar hero throughout the world. As a result, working with the Lynch Mob was a highly scrutinized and anticipated project. In just three years, the Lynch Mob released two records and hit the road on two worldwide tours. After the second tour's completion, Lynch took hiatus and retreated to the studio to craft his first solo recordings. George Lynch is one of the best guitarists to cross the stage.

XYZ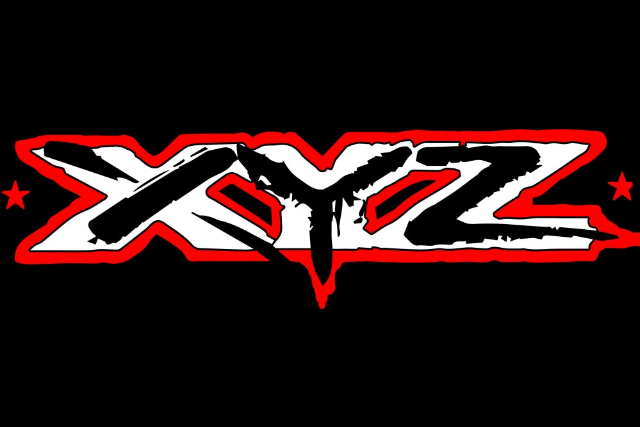 XYZ is led by cofounder and vocalist Terry Ilous. Terry Ilous moved to Hollywood from Lyon, France in 1984, and formed the metal band XYZ along with friend and bassist Pat Fontaine. XYZ released their debut self-titled album [produced by Don Dokken] in 1989 on Enigma Records; followed by the 1991 Capitol release "Hungry" and "Take What You Want Live U.S" in 1995, with a Euro. Edition to follow in 1996. The band quickly gained attention selling over 1.5 million records worldwide and played with artists such as Ozzy Osbourne, Foreigner, Soundgarden, Ted Nugent, and Alice Cooper. XYZ consistently released albums over the following years with "Letter to God" in 2003, "Forbidden Demos" in 2005, and "The Best of XYZ" in 2008. XYZ most recently played at the 2022 M3 Festival at the Merriweather Post Pavilion in Columbia, MD. The performance was well received and as a result XYZ is playing more dates.
All Or Nothing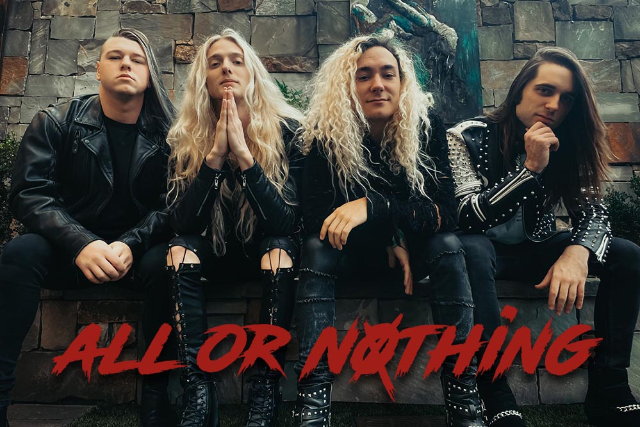 AON is a high energy, exciting rock band made up of young, powerful, and talented musicians who truly appreciate rock. Having performed on stage with Great White, XYZ, George Lynch of Dokken and having opened for Puddle of Mud, Steel Panther, Trapt, and Great White; AON is the whole package. The band has an amazing vocalist, a thunderous drummer, a deep bass player, and an incredible guitar player who just might by the next guitar virtuoso. AON has their own original sound that cannot be compared or duplicated. They bring their own brand of Rock and Roll to the stage.