99Rock & Steve Hall Prod Present
Mammoth WVH
with Plush
Tue, Oct 19
Doors: 7:00 pm
Show:

8:00 pm
Ages 16 and Up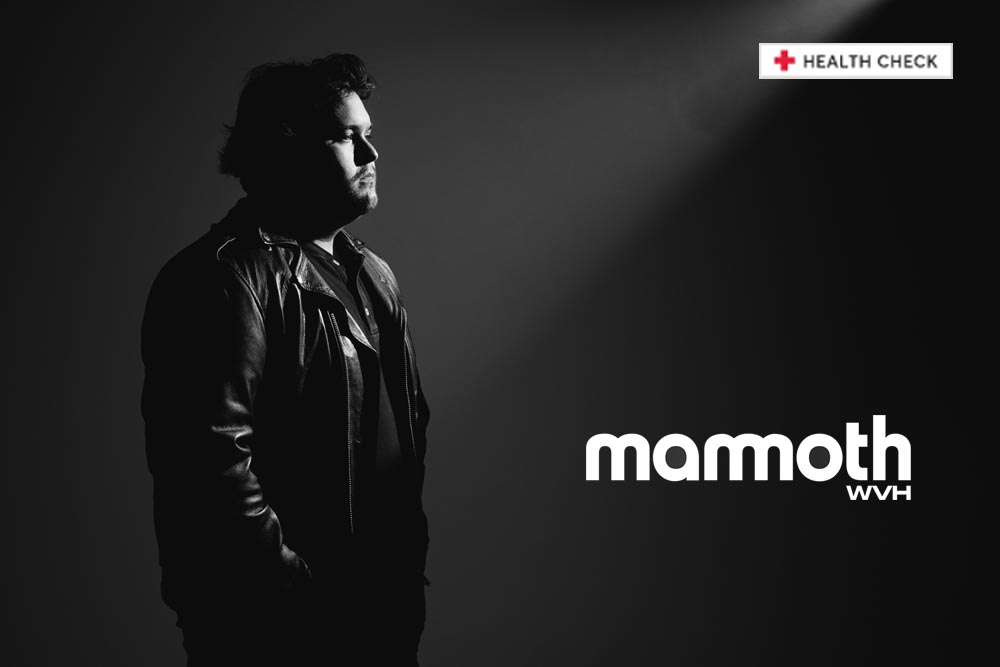 Additional Info
Health Check Required
The Event Organizer is requiring Health Checks to attend this event.
Important Note
The Event Organizer is requiring fans agree to the terms below prior to ticket purchases & event entry. Please note these confirmations will apply to all members of your party before they are allowed to enter the event and to any users of the tickets purchased by you. By purchasing tickets for this event, I confirm that at the time of the event I will have received a negative COVID-19 test within 72-hours of the event. Mask wearing is encouraged. Entry requirements are subject to change.
More Info
Artists
Mammoth WVH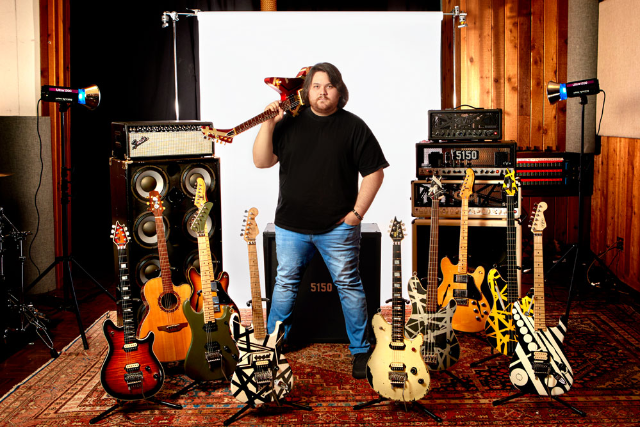 First impressions last a lifetime. Wolfgang Van Halen has prepared a lifetime to make his first impression. The songwriter, vocalist, and multi-instrumentalist worked tirelessly towards the introduction of MAMMOTH [Explorer1], his self-titled 2021 debut album. Playing every instrument and singing each and every note, his music presents a personal and powerful perspective, balancing memorable hooks and tight technicality. As many times as audiences have experienced his talent alongside the likes of Tremonti,Clint Lowery, and of course, Van Halen, they meet Wolf as an individual for the very first time now."You only have one chance to make a first impression, and I wanted to do so to the best of my abilities," he affirms. "Throughout the whole process, I was finding who I am musically and by the end, I got a pretty good handle on a sound I can claim for myself."His father often played guitar against his mother's pregnant belly, and Wolf absorbed those vibrations from the womb. At the age of 10, his Pop gave him a drum kit for his birthday. To this day, Wolf considers himself "a drummer before anything else." As he developed as a musician, he learned how to play guitar in order to perform "316" —which his father penned for him —at a 6th-grade talent show.It may come as a surprise, but outside of his father teaching him one drumbeat from an AC/DC song, Wolfgang taught himself every instrument. "My dad wasn't the best teacher," he laughs. "I would ask him to play something, and then he would just proceed to be Eddie Van Halen. He would look at me and say, 'Do that.' to which I would laugh and sarcastically reply, 'Sure thing, no problem.'"In the summer of 2006 when he was 15 years old, Wolf grabbed a bass and began noodling. While at the legendary 5150 Studios, his impromptu woodshedding inspired Eddie and Uncle Alex. Endless family jam sessions followed. By summer's end, Wolfgang phoned David Lee Roth's manager and by winter Roth showed up for rehearsal. They rocked "On Fire," and "That's how the 2007 tour began," says Wolf.Not only did Wolf canvas the world with Van Halen while in high school, but he also held down the low end on 2012's A Different Kind of Truth—which debuted at #2 on the Billboard Top 200. When not on tour with Van Halen, he cut bass for Tremonti's critically acclaimed Cauterize [2015] and Dust [2016] in addition to joining the band on the road. In 2019, Wolf handled drums and also played bass on half of the 10 songs for Clint Lowery's solo debut, God Bless The Renegades.In the midst of all this, at the beginning of 2015, Wolf broke ground on what would become MAMMOTH with producer Michael "Elvis" Baskette [Alter Bridge, Slash] behind the board. Wolf began to embrace his voice, inspired by everyone from his father, to bands like AC/DC,Foo Fighters, Nine Inch Nails, TOOL, and Jimmy Eat World. "I've been singing my whole life, but it wasn't until MAMMOTH that I really found my voice. Elvis was great, and he helped me gain the confidence to become a lead vocalist.""The name Mammoth is really special to me." says Wolf. "Not only was it the name of Van Halen before it became Van Halen, but my father was also the lead singer. Ever since my dad told me this, I always thought that when I grew up, I'd call my own band Mammoth, because I loved the name so much. I'm so thankful that my father was able to listen to, and enjoy the music I made. I'm really proud of the work I've done and nothing made me happier than seeing how proud he was that I was continuing the family legacy."
Plush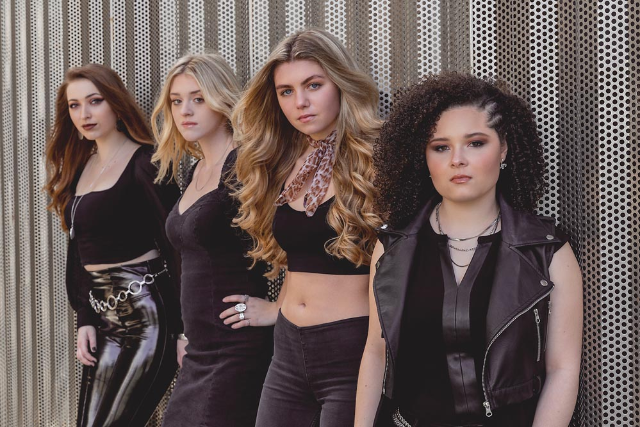 Get ready for PLUSH!
PLUSH is an all-female rock band with a mission to bring rock back to the forefront of the music industry.
PLUSH is composed of four talented women, under 21, whose accomplishments and talent eclipse their age.
This female rock force is fronted by singer, songwriter and guitarist Moriah Formica. Drummer Brooke Colucci, guitarist Bella Perron and bassist Ashley Suppa round out the lineup.