99 Rock Presents
Otherwise
with Islander, SEPTEMBER MOURNING
Sat, Sep 25
Doors: 7:00 pm
Show:

8:00 pm
Ages 16 and Up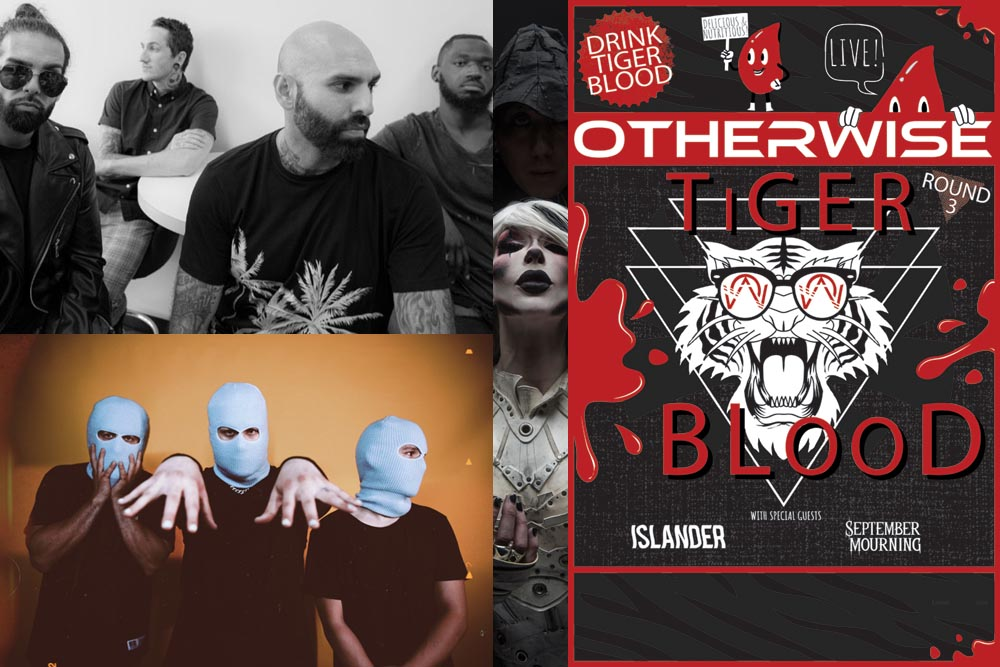 Additional Info
This event is partially seated.
To see a large version of the seating chart go here: https://irp-cdn.multiscreensite.com/6f06eb1e/dms3rep/multi/Open+Floor+Seating+Chart+Club+LA.jpg
Artists
Otherwise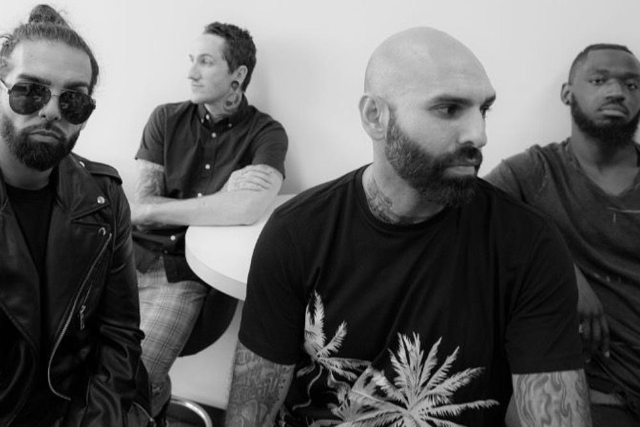 Peace comes through struggle.It's a reward that's earned rather than simply given. It's the product of tireless work and an unbreakable spirit against all odds and opposition. OTHERWISE are no strangers to that struggle, rising up to become rock 'n' roll contenders in the face of a tumultuous musical climate and a series of personal hardships.

The Las Vegas hard alternative rock quintet—Adrian Patrick [vocals], Ryan Patrick [guitar/vocals], Corky Gainsford [drums/vocals], Vassilios Metropoulos [bass], & Andrew Pugh [guitar/vocals]—catalog the next chapter of this journey on their second full-length album, Peace At All Costs [Century Media Records].

The ride starts with that very title. Adrian explains, "Our grandmother used to always say it. Peace At All Costs is a double entendre. We interpret the phrase as, 'Give us peace, or we'll take it from you.' The whole point of us being on this musical odyssey is our search for peace. We want to do something impactful in the world, and we're not going to stop. We're starting with ourselves first. It's about finding inner peace and restoring equilibrium within yourself. Music allows us to do that."

Their music has given countless fans worldwide the same outlet. By 2014, the band's debut True Love Never Dies moved nearly 60,000 copies and spawned close to 300,000 single sales of the hits "Soldiers," "I Don't Apologize (1000 Pictures)," and "Die For You." The group toured alongside heavy hitters such as Stone Sour, Papa Roach and Three Days Grace, and gave rousing performances at high-profile festivals including Rock On The Range, Aftershock, Rocklahoma, Carolina Rebellion, and Welcome To Rockville. However, Peace At All Costs raises the stakes across the board for the Vegas outfit.

In order to convey their message palpably and potently, OTHERWISE teamed up with iconic producer David Bottrill [Tool, Muse, Staind, Stone Sour]. Holing up in Vegas View Studios, the boys pushed themselves immensely with Bottrill's wisdom and encouragement.

"He really did contribute to the vibe of the album," Adrian goes on. "Whether it was changing the tempo from section to section or altering the key, David brought these new ideas to the fold, and you can hear them in each and every song. From top to bottom, the album has a lot of personality because of his contributions."

The musicians also had the chance to experience the other side of their hometown while recording. Vegas View Studios sits on the edge of the Las Vegas Valley, offering a stunning panorama of the wilderness surrounding the city. "It was the most beautiful view," affirms the singer. "Most recording studios are like casinos. There are no windows. You go in, and you have no idea what time it is. We had a beautiful vista of our hometown, and it lent to inspiration every night we were working."

That lush expanse carries over into the first single "Darker Side of the Moon." Building from a thick distorted guitar into a robust melody, the song blasts off on a hypnotic and hard-hitting hook, opening up the doorway into Peace At All Costs.

"I've always been fascinated with the moon ever since I was a kid," affirms Adrian. "I'm still drawn to it as a grown-up. I find myself lost in it without even knowing what I'm doing sometimes. We've faced a lot of tragedies and dark times, and that song represents us. We're always going to try and look for the light in the darkness. We'll thrive there if we have to. There's a whole dark side of th
Islander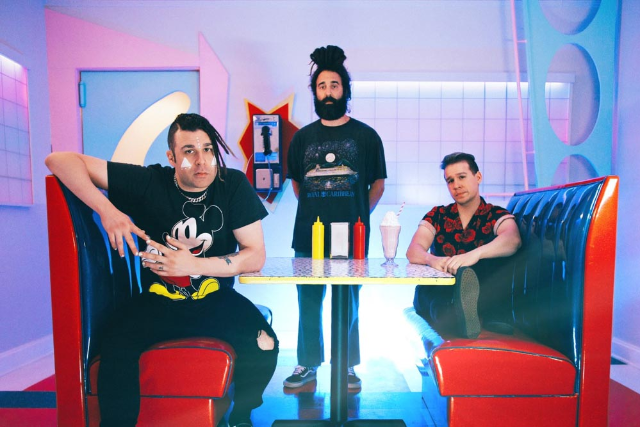 Islander is an American alternative metal band from Greenville, South Carolina, founded in 2011. The group is currently signed with Better Noise Music. Their releases include numerous singles as well as two EPs, Side Effects of Youth and Pains., and two studio albums, Violence & Destruction and Power Under Control.
SEPTEMBER MOURNING