Coast 93.3 Presents
Departure: A Journey Tribute
with Kickstand Jenny
Fri, Dec 13
Doors: 7:00 pm
Show:

8:00 pm
Ages 16 and Up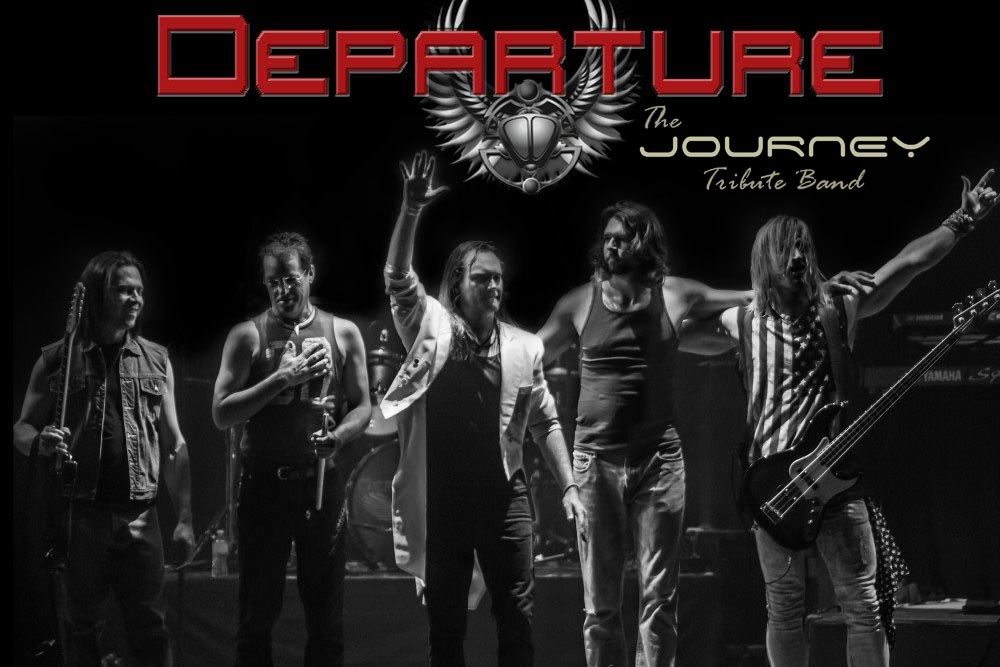 Additional Info
Not shown: H0 = next to H1; H6 = next to H5; FL1 on floor in front of H1 is a hightop with 4 barstools; FL2 is a 6 seated 6' table with chairs on the floor next to soundboard and is not a hightop so it could become obstructed view if floor gets full.
Artists
Departure: A Journey Tribute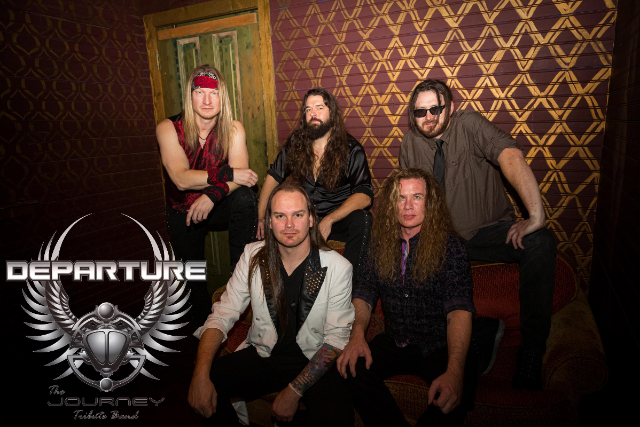 After 8 years together, DEPARTURE has become the most respected Journey tribute band in the nation. DEPARTURE replicates the look, sound and feel of the original 80's rock super group. The five band members are from the original line-up and have been together from the very beginning. These veteran musicians have developed an amazing on-stage chemistry and pride themselves on giving their audience an incredible high-energy, qualitative stage show from start to finish. Featured lead vocalist, Brian Williams, has an amazing singing voice flawlessly matching Steve Perry's vocal range and on-stage movements, exactly. DEPARTURE also highlights the early Journey years, when Gregg Rolie was lead singer, featuring Joel Hayes on keys and lead vocals. In 2009, Joel was named "Best Keyboardist in Atlanta" for his work representing Jonathan Cain and Gregg Rolie.
DEPARTURE plays all the hit songs that everyone knows and loves. They perform for 2 hours straight without taking a break to give their audience the true concert experience. Their performance is professional and highly engaging for their audience. Everything heard during their performance is live with no pre-recorded tracks used.
DEPARTURE was voted "Best Local Entertainer" for 2011, 2012 and 2014 by Gwinnett Magazine. Performing approximately one-hundred shows annually, DEPARTURE brings the very best of Journey to audiences of all ages.
Kickstand Jenny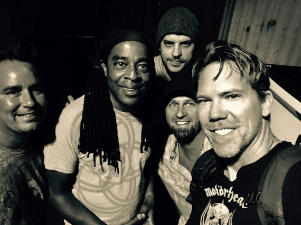 Let us introduce you to our band, Kickstand Jenny. We are a 4-5 piece group that plays Rock and Roll covers and originals, specializing in 80's rock and dance tunes. We pride ourselves on putting on a great show, and the audience always has a memorable time whenever they see us. We have over 6,500 followers, are the #1 band (Reverb Nation) in our competitive region, and we do whatever we can to promote ourselves at any club we play.
The band consists of Charlie Estes (Kentucky) on lead vocals, Preston Morelock (Tennessee) on guitar, Chris McComus (Florida) on bass and AJ Sipos (Florida) on drums.
We have been one of the top bands in the region since inception in 2015. Our new cd, "Best of Vol. 1" is receiving great reviews, and we have songs being played on multiple radio stations worldwide.
Thanks for the interest in our band and please check us out at www.kickstandjenny.com or any of our social media sites. We will see you on the road!!